InNews is Intesa's newsletter. It is sent about once a month: sometimes a Special InNews is sent out, focused on specific themes. However, we are sorry to announce that the newsletter is available in Italian language only.
Our InNews will keep you updated on tech news, market and legal insights and major companies' digital transformation projects supported by Intesa.
Moreover, the newsletter will keep you updated on free webinars, events and free white papers.
We do care about personal data management in compliance with the GDPR: you will be able to unsubscribe whenever you want.
SENT MONTHLY
TECH INSIGHTS
NO SPAM AND GDPR COMPLIANT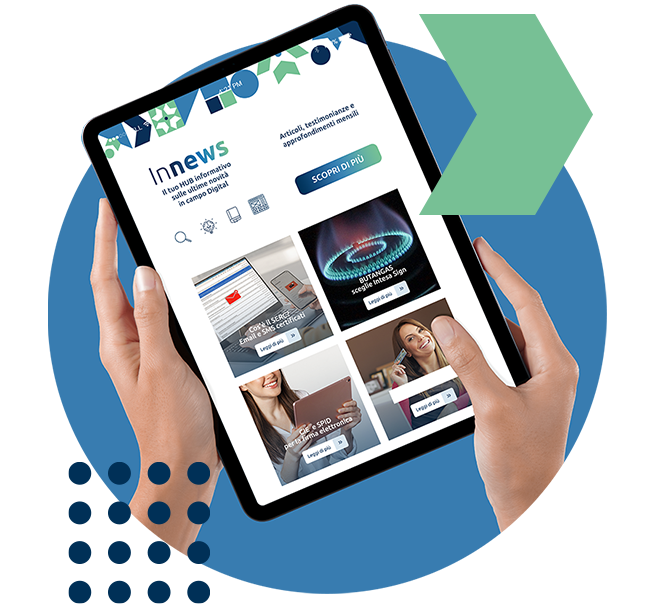 What will you read in the newsletter
InNews collects all the most recent and relevant articles and interviews from our blog: we always seek out for statements, researches and press releases about technology, legal tech and market insights.
What you will not find in the newsletter: spam or any other kind of advertisement.
All the articles from InBlog about legal tech, market insights and digital solutions
Intesa's events and free webinar
Free white paper focused on specific industries
Press releases and articles from specialised newspapers
Digital transformation projects from our partners