Intesa, a Kyndryl Company
We will take you through the digital transformation
Intesa, a Kyndryl Company
We will take you through the digital transformation
We design and deliver digital solutions
Intesa is a Kyndryl company specialized in digital solution design and delivery to support the digital transformation of business processes.
For over 30 years we have been working to create useful and relevant solutions, in compliance with the clients' needs.
Our mission
We support companies through the digital transformation path by adopting an agile and scalable approach
for identifying and implementing the most appropriate technological ecosystem to evolve business processes in compliance with regulations.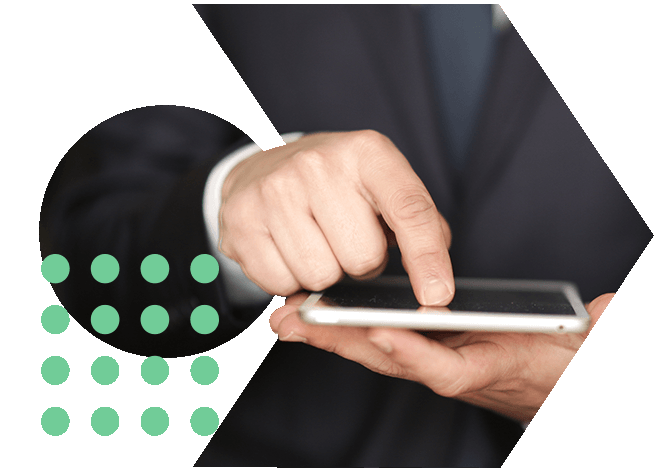 We include all stakeholders in projects, this is our key to creating usable and functional solutions.
Innovation is our passion, and we are proud to offer digital solutions that can improve people's lives and work.
Trust is the value we believe in: we operate in transparency and aim for the highest quality and safety in everything we do.
Being sustainable means guaranteeing corporate as well as environmental well-being, which is why we are working to become a B Corp company.
Skills are important: experience and continuous growth are the foundation of an agile company.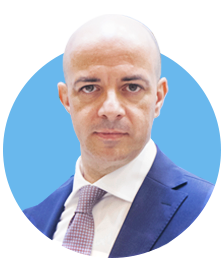 "Skills, technology and innovation are the enabling elements of the Digital Transformation that characterize this historical period. Intesa helps companies and public administration on this path – with passion and reliability – for a sustainable future."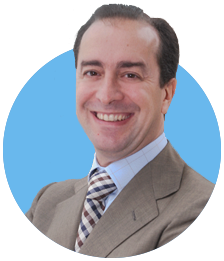 "Digital transformation is considered a priority to boost the Italian economy and the business of companies, who are willing to adapt their strategies and models. With knowledge and agility we collaborate with our clients to design and realise innovative projects, to win together the market's challenges"
Andrea Agnello
Chief Executive Officer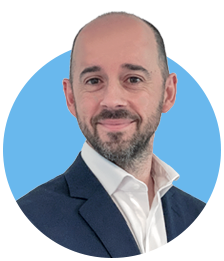 "Research and development, together with continuous investment in human capital, are the real driving forces of innovation and digital transformation.
Today more than ever, talents and human resources are the main producer of economic and social value"
Giuseppe Mariani
General Manager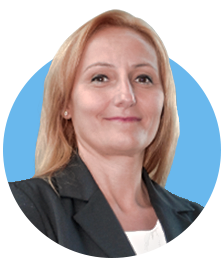 "Digital business processes facilitate the exchange of structured information in the company and facilitate relations with our customers and suppliers. Moreover, the large amount of data generated enables in-depth analysis to support strategic decisions regarding investments and cost rationalization"
Marina Pomero
Chief Financial Officer
We work for
a sustainable business
From 2020 we are taking care of the environment and we have taken up a path towards a sustainable business: we take care of employee's wellness and we issued policies about the company's ethics, sustainability, equity, diversity & inclusion. We have also initiated the B Corp certification process, and have completed a BIA (Benefit Impact Assessment)

The Intesa services are based on solid foundations
Kyndryl data centers adhering to Tier 4 standards, interconnected in fiber to guarantee the highest levels of security with integrated backup and disaster recovery and unique performance in the market.
Kyndryl Cloud, a simple, high-performing and secure platform.
+
200
million
online transactions per year
+2
billions
of documents stored
in accordance with the law
+
6
millions
of certificates
of remote signature
+
130
millions
of electronic invoices
Important achievements in over thirty years of history
Intesa's experience and reliability in the context of digitization projects are evidenced by the large projects launched in all the main markets:
Automotive, Banking / Leasing / Insurance, Health, Manufacturing, Public Admin, Retail / GDO, Telco / Media / Energy & Utilities, Transport & Mobility. Over the years, Intesa has achieved a series of important goals:
1987
Intesa has been founded as a joint venture between FIAT Group and IBM Italy
2001
Certification Authority Accredited by AgID
2004
Electronic Invoicing
Legal Archiving
2005
Intesa becomes 100% of IBM Italy
B2B Trusted Hub Platform
2012
ISO 27001 certification
Adobe Approved Trust List (AATL)
2014
Mobile Signature solutions
Legal Archiving certified by AgID
2015
Cloud Services
Invoice PA through Exchange System (SDI)
2016
B2B Collaboration Services
Supervisor
Supply Chain Finance
Remote identification
CBI accreditation
2017
B2B invoice certification
Identity Provider SPID
Qualified Trust Service Provider (eIDAS)
Legal Archiving Certification
Access Point PEPPOL
2018
B2B Invoice through Exchange System (SDI)
Selftrust Services
2019
Nodo Smistamento Ordini (NSO)
Competence Center Activation:
- Blockchain
- Artificial Intelligence
- Service Design
2020
New Competence
Center Supply Chain Insights
Biometric Solution
2021
Begins the B Corp certification process with the B Impact Assessment
The business of experience come in the Intesa solutions
Intesa has secured AgID accreditation as a service provider SPID
Intesa becomes a Kyndryl Company
2022
Intesa has secured AgID accreditation as a service provider CIE
Intesa joins the Potential Consortium to develop the EUDIW
2023
Intesa become a Certified B Corporation