Best in Class Customer Experience
Digital Customer Onboarding is a crucial step in digital customer operations. Thanks to a Digital Onboarding Platform, customers can easily be identified online, and have the option to visualize and to e-sign documents. This translates to a major advantage for both users and business – less paper, better data integration and tracking, and legally compliant document retention.
Improving user experience means helping users to purchase products and to utilize services. AI and Biometric Recognition systems together provide a lever for this evolution, ensuring maximum reliability, process simplification, and less errors.
Intesa, a Kyndryl Company, designs customized Digital Customer Onboarding systems for different companies, because no two businesses are quite alike. Read the customer testimonials from Telepass and Binck Italia: they both chose Intesa to digitize their customer-acquisition and service-promotion procedures.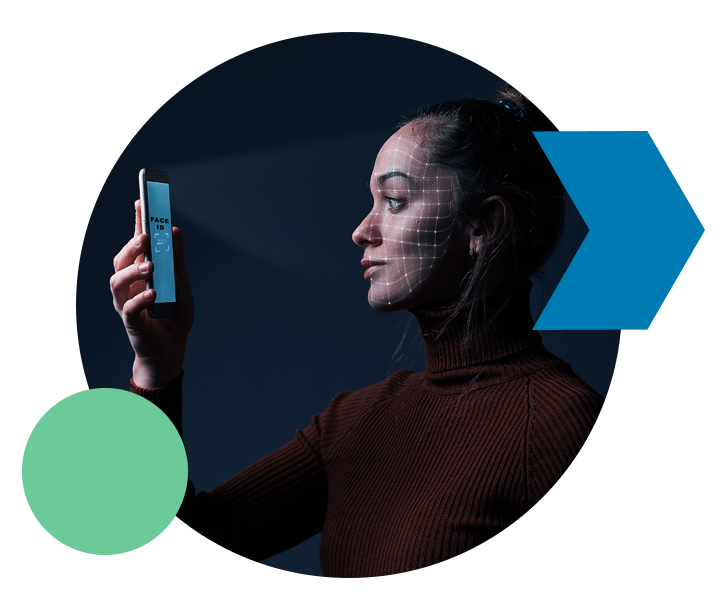 How does it work?
With the Digital Onboarding Platform any business can easily verify the user's identity, automate data-capture collection using Optical Character Recognition (OCR) and Artificial Intelligence (AI), complete Biometric Matching, verify the user's liveliness using intelligent systems, sign and retain documents in compliance with the law.
Why choose Digital Onboarding?
Efficiency
Improve process efficiency.
Savings
Lower operating costs.
User-friendliness
Improve Customer Experience.
Compliance
Ensures GDPR compliance.
Customer onboarding and identification
With Customer Onboarding you can both identify new customers, and certify their identity in just a few steps.

We design your service
A modular, scalable solution, designed and built to suit any needs.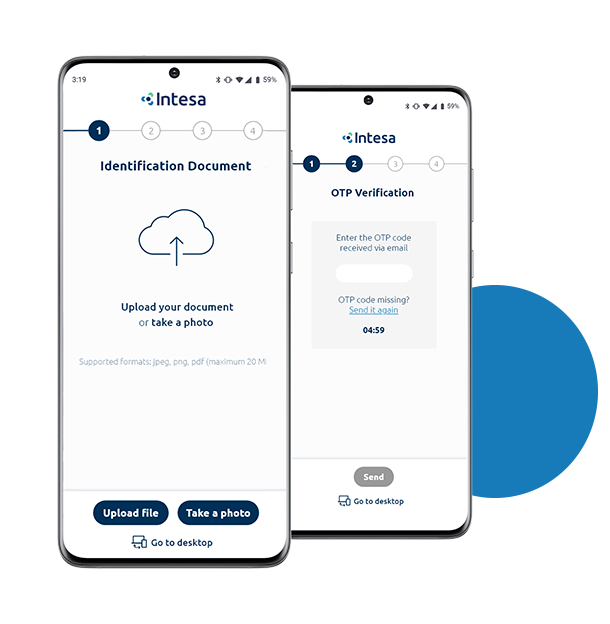 The best security features for biometric recognition
Artificial Intelligence allows to check document type and authenticity, ensuring fraud-prevention and face-matching controls, as well as checking the physical presence of the person completing the onboarding.
Document detection
Take a picture, and AI recognizes, crops, and optimizes the document, identifying the type and country of provenance.
Data collection
Upload the document, and the OCR system automatically extracts the data.
Information control
Submit a file, and the SCIPAFI verification system as well as the anti-fraud controls activate automatically.
Face matching e liveness
Complete the required video procedure, and AI handles the biometric comparison, making sure a person is physically present.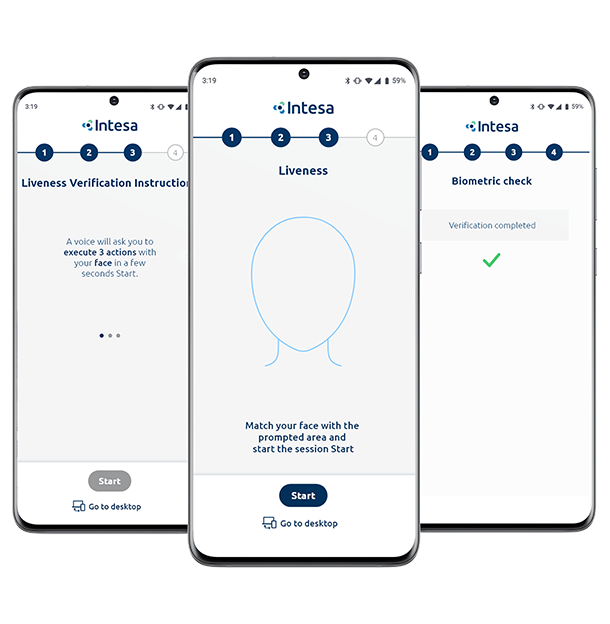 Self Identification
The Self Onboarding Platform allows users to carry out their own identification.
A system equipped with Artificial Intelligence automatically retrieves data from the documents, verifies the user identity using biometric comparisons and face matching, then guides the user to complete the identification process.