Selftrust services and suite
A single platform, multiple digital services for SMEs and professionals
Digital services for business
Selftrust offers solutions to SMEs and professionals: digital signature and signature workflow, time stamp, electronic invoicing, storage in accordance with regulations, order management to and from NSO and Certified Electronic email. These and other solutions allow companies and professionals to digitize its processes in a simple way and to professional firms to offer innovative services to their clients.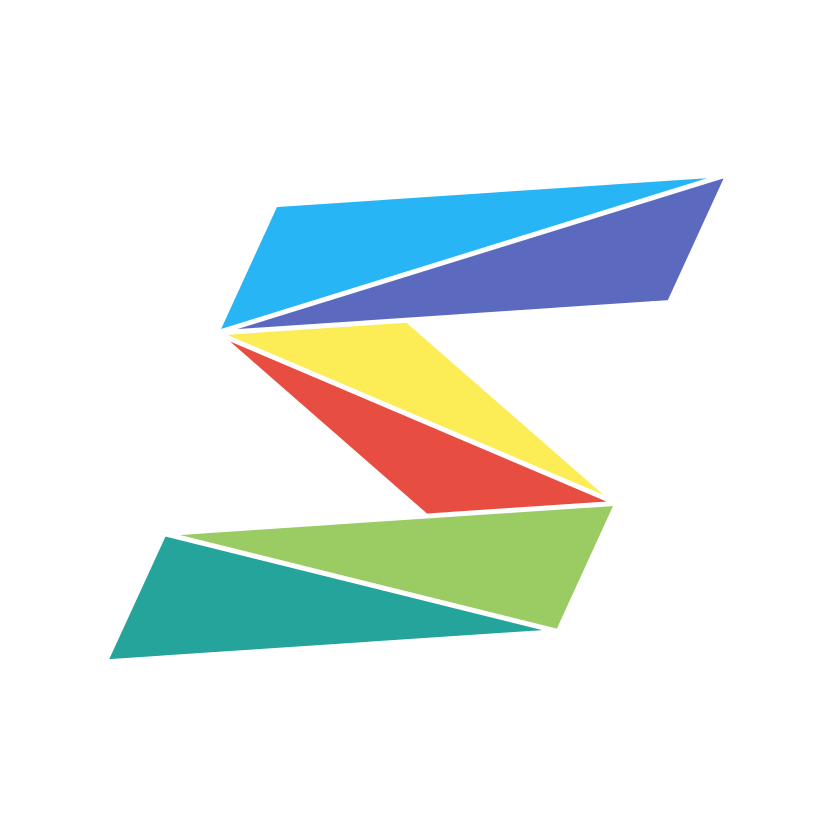 Why Selftrust?
Self: you can buy Self services directly on store.intesa.it Access to the marketplace is immediate, independently, without installation of dedicated software or hardware.
Trust: The high-quality services adopted by large companies are now available for micro, small, medium-sized businesses and professionals.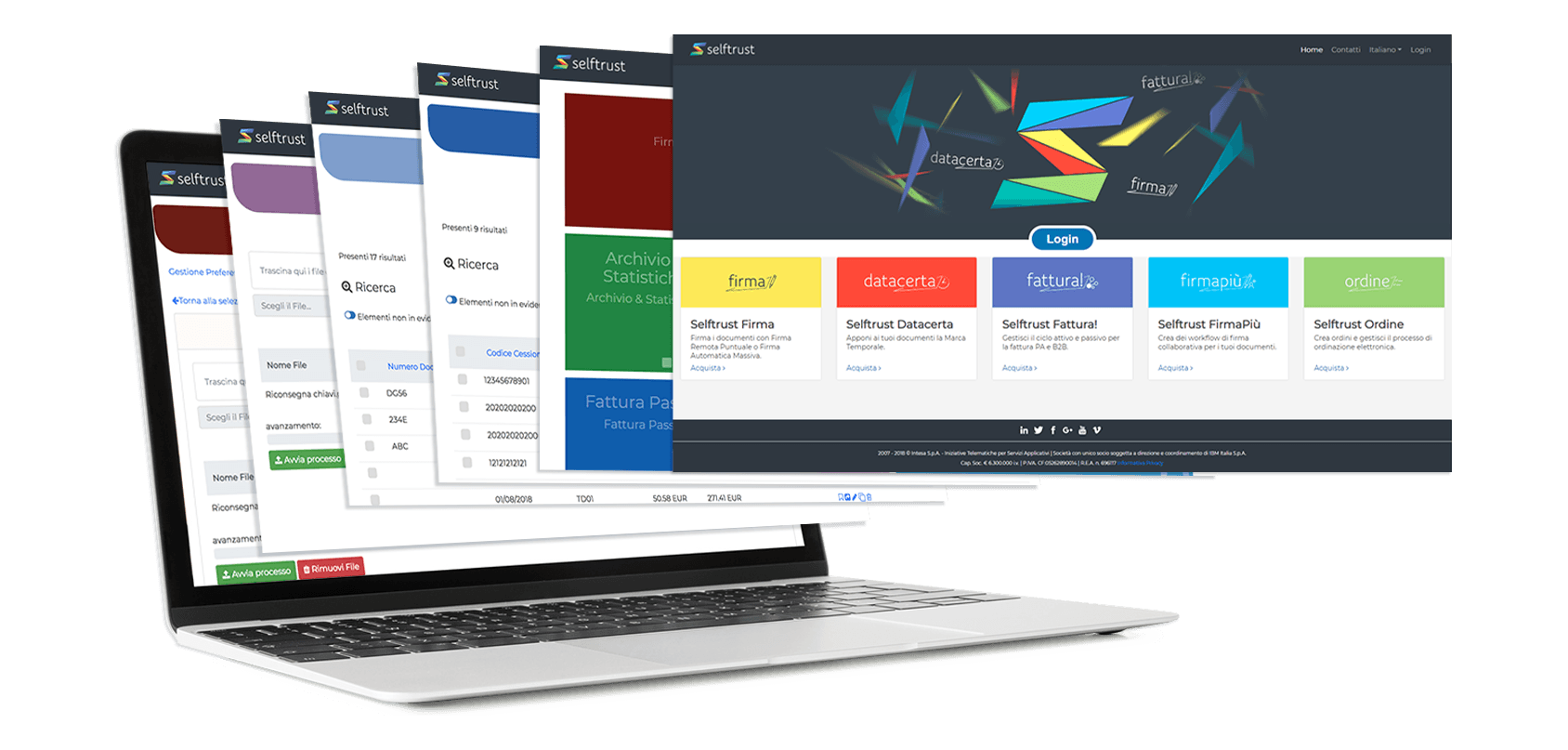 Digital Evolution, go digital in small steps
Digitization is a path that can be difficult if it is not developed with the right approach and with the appropriate tools. Often the objectives are clear (more efficiency / less costs) but it is difficult to choose which innovative and technological tools to adopt.
Selftrust offers the possibility to proceed one step at a time, with the simplicity of purchase and activation of the numerous digital services made available. The company digitization takes place progressively and simply.
User-friendly
A single digital platform to transform various business processes into simplicity.
Evolution
It adapts to the context and grows according to the needs of your company.
Analysis
Real-time statistics to monitor and govern data and processes.
Selftrust services are available for online purchase
The service allows you to put qualified electronic signatures with full legal validity; it is also possible to exchange documents securely online, using an IT procedure that allows you to verify the origin and integrity of the documents transferred.
The service allows you to create workflows and collaborative environments even at multiple levels in the context of timely or massive electronic signatures. With Selftrust firmapiù it is possible to involve more users and keep the entire signature process under control.
The service allows you to keep any type of document for ten years and view and download it at any time in a simple and intuitive way, with intuitive user-friendly search logics.
The service allows all types of electronic orders and their replies / notifications to be sent and received via NSO. From a single, simple and complete dashboard, it is possible to check the status of an order, reply to it, proceed with filling out a new order and manage feedback orders.
The service allows you to put a time mark to one or a series of selected documents. Selftrust Datacerta guarantees a qualified electronic time validation that meets the requirements of article 42 of the eIDAS Regulation. The duration of the time stamp is ten years from the time of its signing.
The electronic invoicing solution designed for small businesses and professional offices, which allows the management of PA, B2B and foreign invoices, credit and debit notes both for the receivable and payable cycles with a single platform.
Simple to use and compliant with relevant regulations (Budget Law 2018), Selftrust fattura! allows already digitized companies to rely on a unique innovative environment and for less digitized companies to evolve in a simple way.
Discover also:
Selftrust fattura! Commercialista
Selftrust fattura! Impresa
…and many other services!