Service for GDPR-proof sites
Websign is the solution that improves and automates the management of privacy consents
Digital solutions for privacy
Websign is a cutting-edge service that certifies and tracks the data entered by users on a web page, managing privacy in compliance with current legislation.<!–- [et_pb_br_holder] -–>
It enables the acquisition and secure storage of information, without modifying the user experience, for example in situations involving consents provided by users via the internet, cookies, online point and click contracts.<!–- [et_pb_br_holder] -–>
Websign also allows you to keep track of data and consensus acquisition, implementing the ISO / IEC 27037: 2012 standard.
ISO/IEC 27037:2012
The ISO standard adopted by Websign is a best practice for the judicial production of content conveyed in digital form and represents a technical compendium between bodies and organizations for the management of evidence, in the event of a dispute.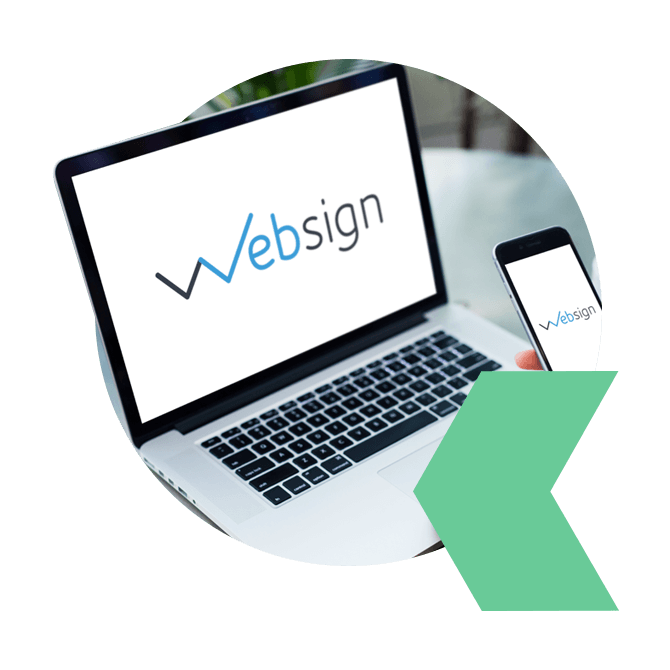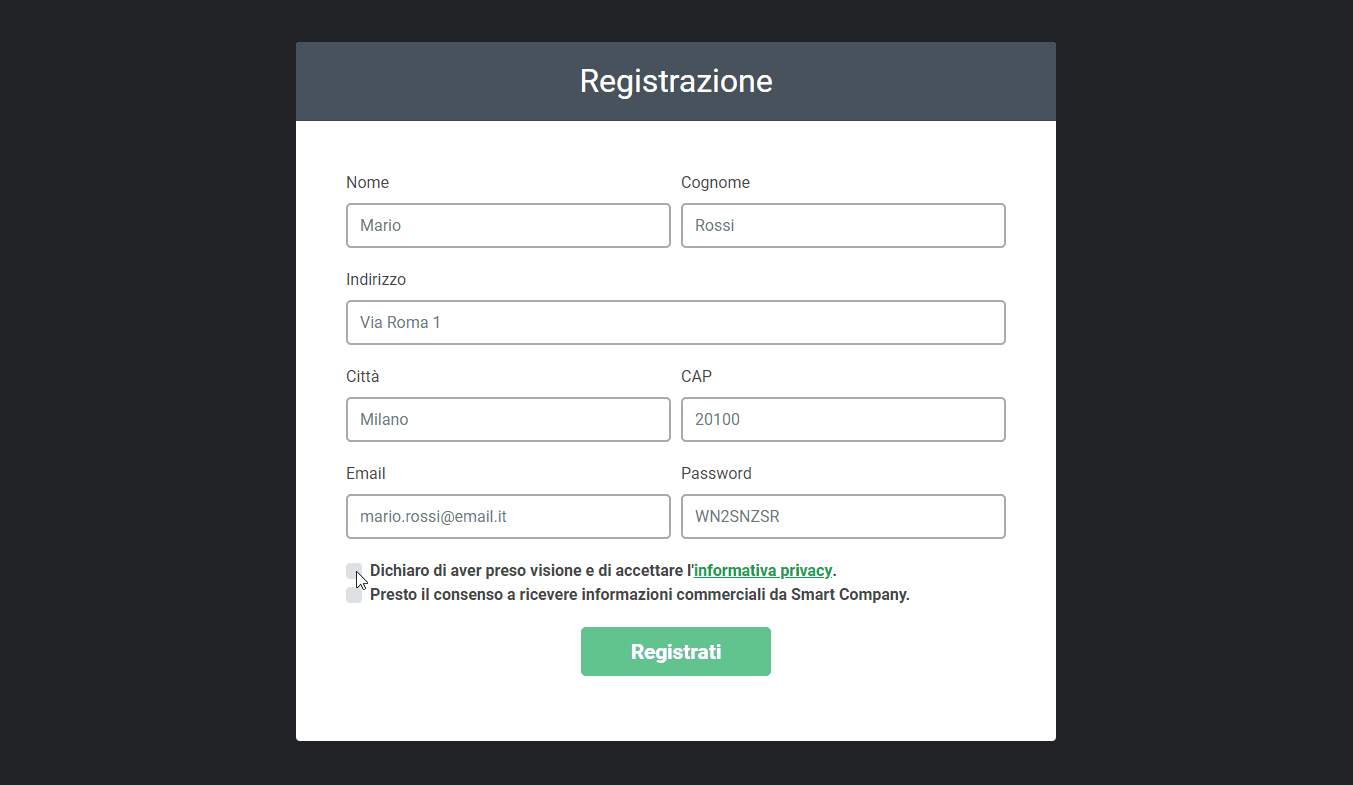 Why choosing Websign
The service enables the certification of information exchanged between a user and the website during navigation:
Certifies the Lead Generation activities in which the data is collected through contact form.
It certifies the signing of agreements that do not provide, by law, the written form (eg signing of some services).
Find out how easy it is to navigate on a site that integrates Websign
Would you certify user interactions on your site or web portal?
Integration is really simple with the Websign API. You can do this through simple HTTP calls.
Download, Install, Start
If you are a SW House, a System Integrator or a Web Developer, download the libraries and complete them on your site. Websign is fast, immediate and ready to use
Contact our team
Request assistance and get a turnkey service. Our technical team will integrate Websign on your site.
How to use Websign
The service has an intuitive backend interface, which records all the certified interactions of your site and facilitates the search for archived data:
  Real-time consumption monitoring;
  Transaction detail log;
Search for archived information.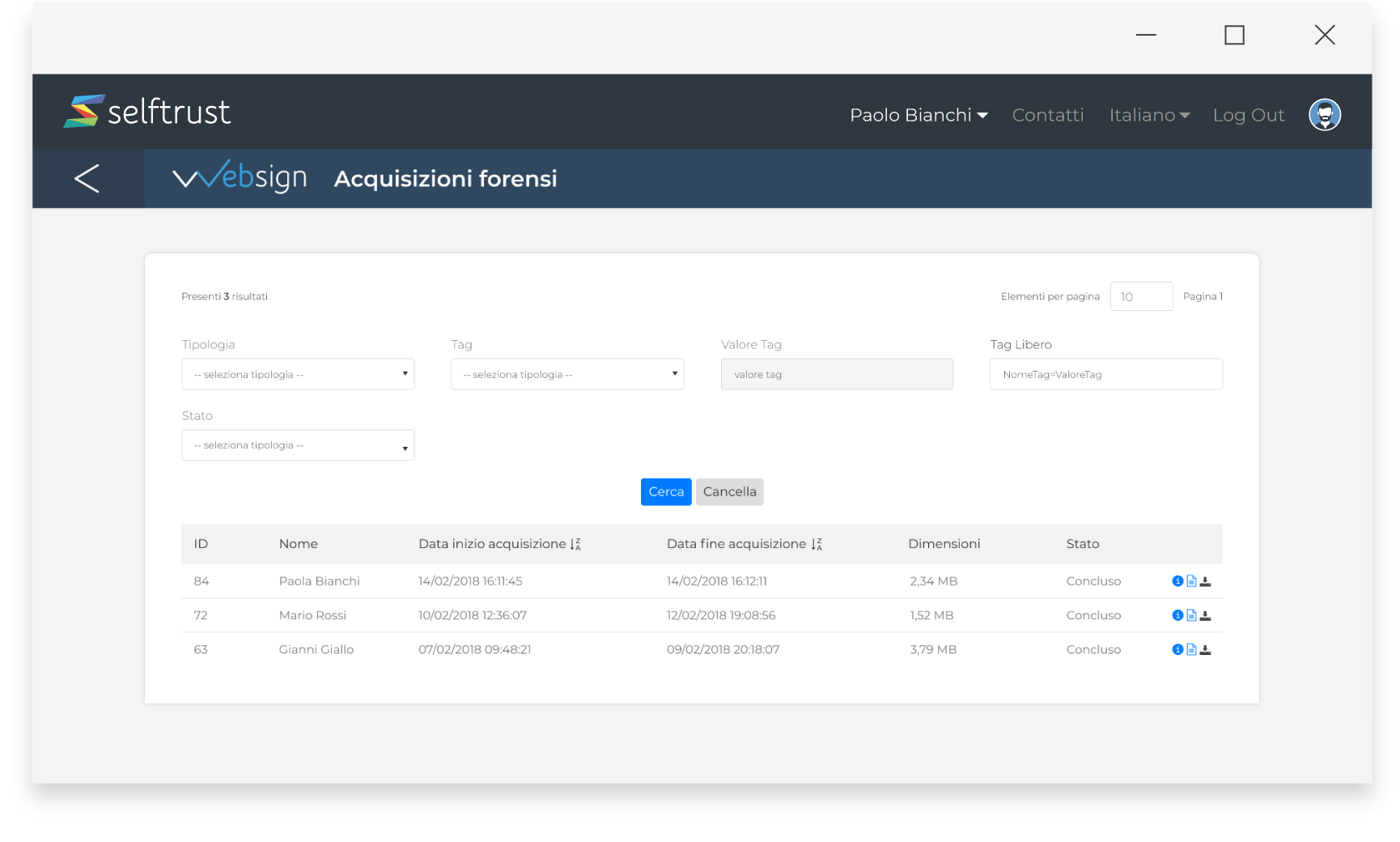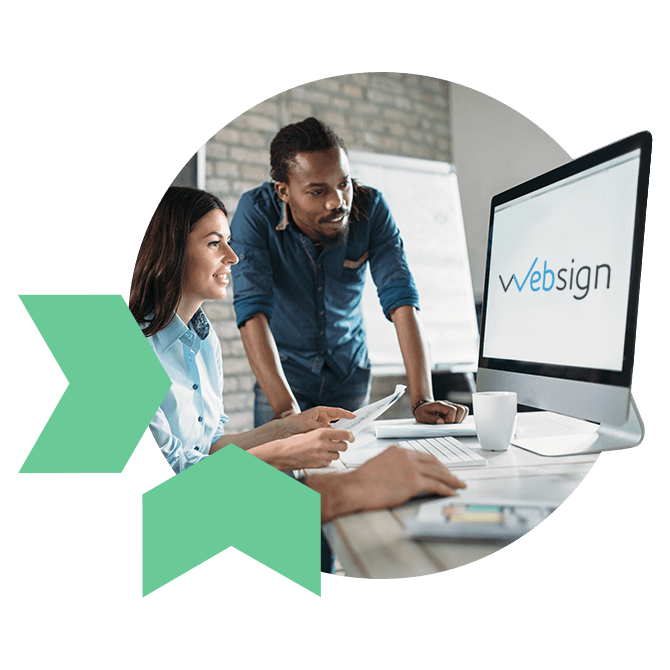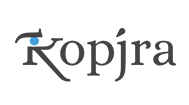 Websign starts from the collaboration between Intesa (an IBM Company), AgID Certification Authority and Qualified Trust Service Provider (eIDAS), a leading provider of digital services for business and Kopjra, a startup specializing in the protection of intellectual property and Internet privacy.